Fake exam certificate site shut down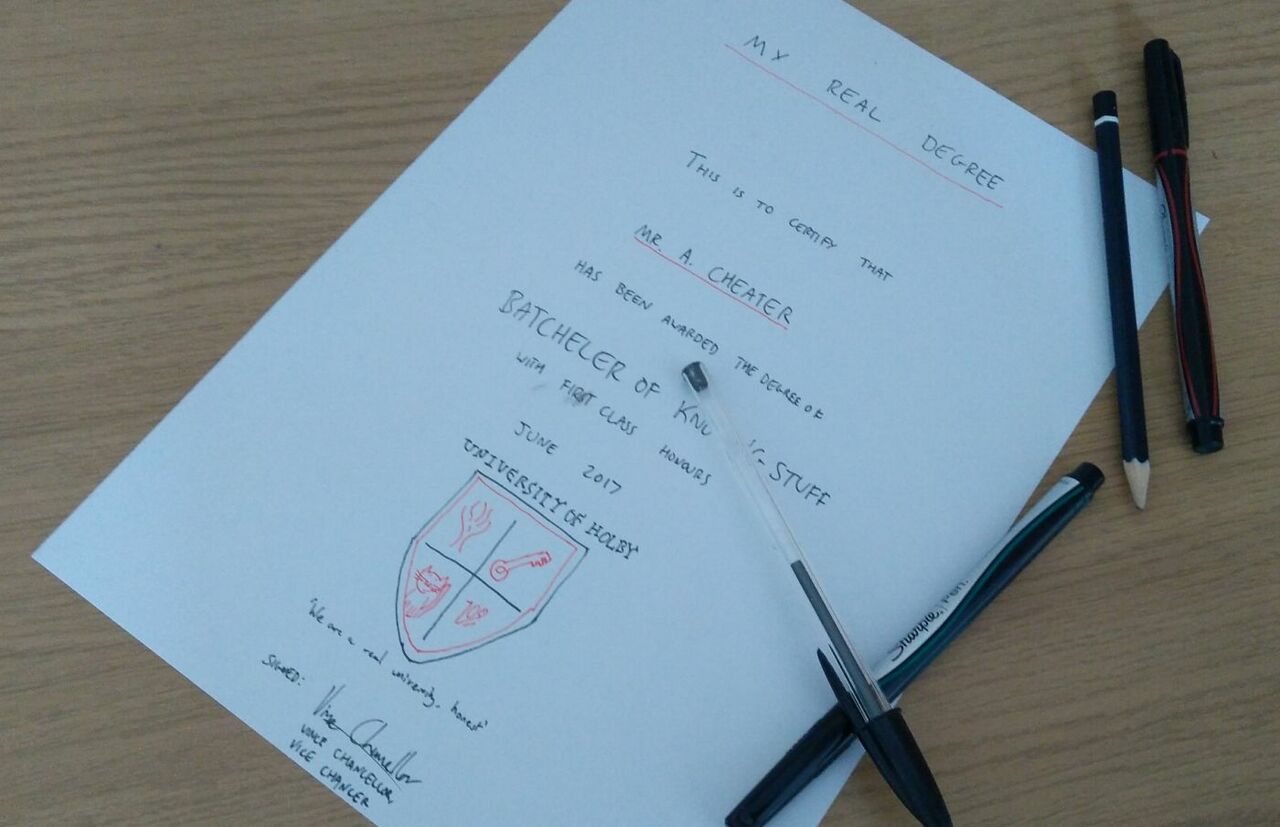 A website selling fake exam certificates has been shut down following a court case.
The closure,
reported by the BBC
, came after five exam boards complained that their logos were being used on the unauthorized certificates.
The site claimed that it was intended to be used only for copies of real certificates,
and featured a thousand-word page titled 'Is this cheating?' to reassure people
. But services like this are also used to fake results or qualifications. If you use an unofficial certificate when applying for a job of a course, it could cause big problems, even if you really do have the qualification. Not only could you lose your place later, you could be prosecuted for fraud – which can mean a prison sentence.
What should you do if you have lost your exam certificate?
You can't get replacement certificates for A-levels or GCSEs, so anyone offering them shouldn't be trusted. Instead, you can get an official statement of your results by contacting the exam board. This proves your results to employers, colleges and universities, so you don't need the original certificate. You'll pay a fee of around £30 – £45 for this – much less than the £425 the fake site was charging.
If you lost a degree certificate, contact your university to get a replacement. This will cost about £30 – far cheaper than the fake site, which charged £895 for a 'replacement'.